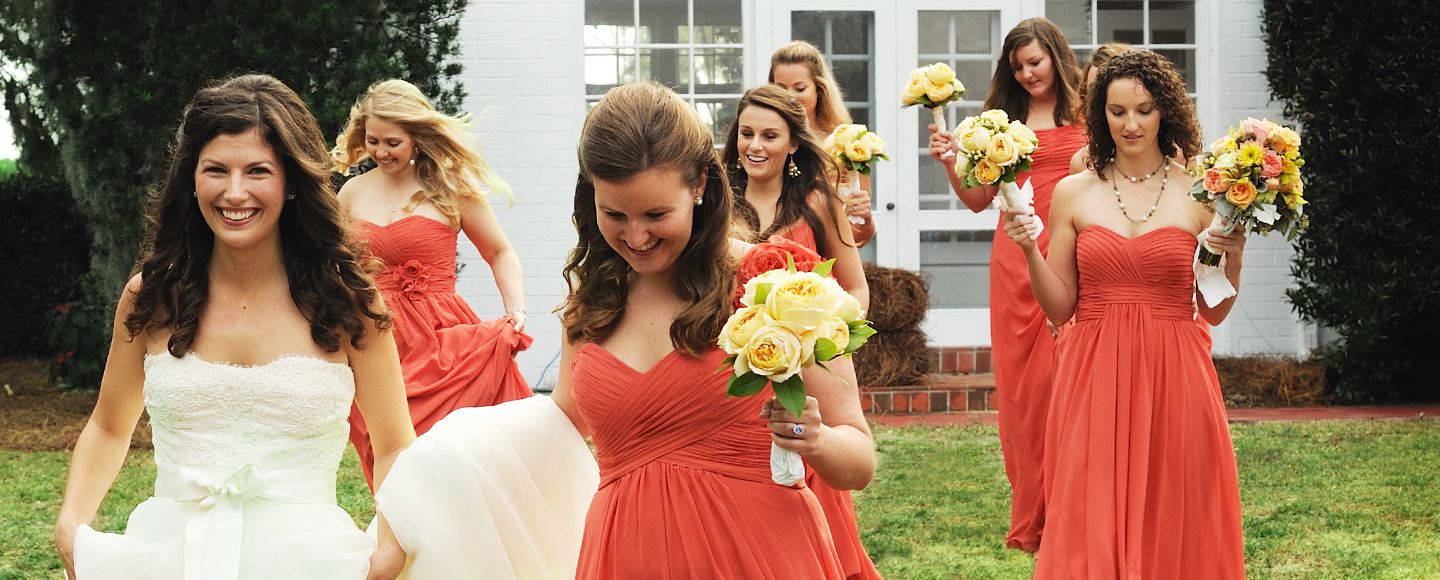 Weddings & Receptions
The doors of the Adams Estate are open for you and your guests to enjoy. Whether you're looking for the perfect setting for your wedding, reception or both … the Estate House, Wedding Garden and grounds provide a beautiful backdrop for you to make your own special memories.

The air-conditioned Estate House can host a maximum of 200 guests. Combined with the Terrace, the Estate has a capacity for up to 300. Rental rates start at $5,000.
Our Wedding Packages include the following:
12- Hour exclusive and private use of the Estate House and grounds, as well as the Wedding Garden for on-site ceremonies

Private use of Bridal Suites day of event prior to the wedding ceremony 

Secure locking storage for bridal party's personal belongings

White framed tent for outdoor terrace in the event of inclement weather
Complimentary pre-scheduled one-hour ceremony rehearsal

Use of Estate House and grounds for one complimentary two-hour engagement or bridal photo session

Standard round and rectangular tables, plus white resin folding chairs to accommodate up to 200 guests

Free self-parking for guests. (Valet is required for events with more than 150 guests)

Standard lighting and electrical needs

Use of the baby grand piano

On Duty Estate Manager
Contact us today to schedule your tour and experience the natural beauty of the Adams Estate in person.

Our preferred vendors have been carefully selected for their demonstrated track record of quality, reliability and client satisfaction. The vendors on this list are pre-approved for events at the Adams Estate and are strongly recommended.
Please note that our preferred vendors must be used for catering, party rentals and valet service unless appropriate permission is granted by the Adams Estate management. We understand that your wedding is a special day and will gladly work with you to bring your vision to life.  
Catering
Arthur's Catering (407) 331-1993
www.arthurscatering.com
Puff n Stuff  Orlando: (407) 629-7833
Tampa: (813) 712-7833
www.puffnstuff.com
The Catering Company (863) 207-7057
www.thecateringcompanyofcentralfl.com
Terrie Lobb Catering  (863) 533-6483
www.terrielobbcatering.com
Cakes & Desserts
Gourmet Goodies (863) 318-1400
Sugar & Slice Bakery (863) 299-1166
Climate Control
Party Rentals Unlimited (863) 294-2802
Event & Wedding Planners
Jennie Maretti SCW  Pixies & Petals
(863) 221-4939
Kasey Vandermark Weddings by Kasey 
(321) 298-6115
Shanna Trudell Betruevents  
(863) 632-2790 – shanna@betruevents.com
Photography
Paige Elizabeth Photography (863) 326-8232 www.paigeelizabethphoto.com
Florists
Lasater Flowers (863) 294-3213
Pixies & Petals (863) 221-4939
The Wild Hare (863) 307-1161
 Pressed Garden (Bouquet Preservation)
www. pressedgardens.com   (765) 215-9528
Furniture
Party Rentals Unlimited (863) 294-2802
Tents
Party Rentals Unlimited (863) 294-2802
Sound, Lighting, Draping & Production
Party Rentals Unlimited (863) 294-2802
All alcoholic beverages must be provided by the Adams Estate.
We are eager to help host your spectacular event at the Adams Estate. To get started, please give us some initial details about your event.